Description
Mac mini is an affordable powerhouse that packs the entire Mac experience into a 7.7-inch-square frame.
Just connect your own display, keyboard, and mouse, and you're ready to make big things happen.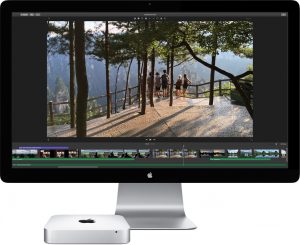 Just big enough to fit everything you want in a desktop.
Mac mini makes everyday tasks a breeze with fourth-generation Intel Core processors, a flash storage option that's up to 50 percent faster, and wireless performance up to three times quicker than its predecessor. With Intel Iris Graphics or Intel HD Graphics 5000, it also delivers graphics performance up to 90 percent faster than the previous generation. And with great connectivity features like Thunderbolt 2 and support for HDTV, Mac mini makes the perfect centerpiece to any setup.